SPACE INTRUDERS by AVANTGARDISTA // Do, 11. Okt. 2018
Pre Show Party: Plug and play with the stars

Be Breathtaking. Sexy. Fetish. Shiny. Show Skin.
"Du bist noch da, ich erkenne Dich jetzt, Du führst mich den Gang entlang, ich vertraue Dir. Schließe meine Augen, bin bei Dir. Türen gleiten vor mir auf und schließen uns fast lautlos in den nächsten Raum: roter Dunst, dumpfer Bass, Stroboblitze, zuckende menschliche Wesen, eng aneinander. Tanzend, lachend, sich berührend. Du flüsterst: "Wir sind da." "Oh ja", schreie ich aufgeregt und ziehe Dich an mich, "das sind wir."
Gib viel, dann bekommst Du das auch erwidert.
Zeig Dich: gib alles.
"Anflug Cluster 327 – umschalten auf Slipstream"
PRE-EVENT SPACE INTRUDERS by Avantgardista
(Eine Woche vor dem offiziellen Start der Avantgardista Fashion Show und After-Show Party, geben wir euch einen kleinen Vorgeschmack im Heart)
PROGRAMM AB 22.00 UHR
• Welcome Drink (22:00 – 23:00 Uhr)
• Walking Act (23:30 Uhr)
• House & Deep Tech Sound by ♡ Residents
• Dance Night – open end
• Dresscode: Space Love – Be Breathtaking. Sexy. Fetish. Shiny. Show Skin.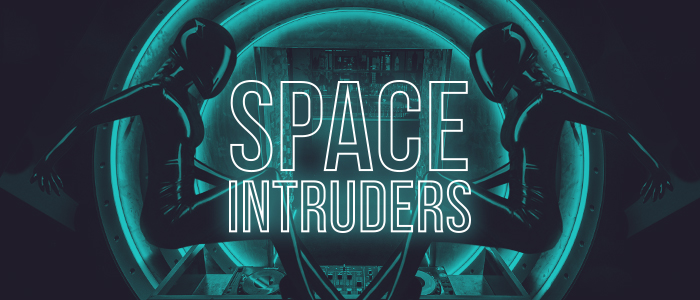 AVANTGARDISTA 2018
Eine Fusion von alternativem Fetisch-Design mit der Extravaganz ausgewählter Fashion-Labels. Ein Spektakel explosiv-erotischer Natur.
Angesagte Modeschöpfer, Jungdesigner, Models, Nymphen, Sirenen und Bizarristas öffnen zum zweiten Mal am 20. Oktober 2018 den Showroom der Verwandlung.
Die Bühne befindet sich im industriellen Kohlebunker. Altes und Neues verschmilzt hier zu einem stylischen Gesamtkunstwerk. Zusammen kreieren wir eine Welt der Anziehung, einen Laufsteg, der die Besucher staunen lässt. Mode trifft auf Lifestyle und erzeugt Verfremdung – die Outfits und Accessoires werden ihren Trägern die Aura der sexuellen Magie verleihen und ihr Publikum in den Bann ziehen.
Danach findet die legendäre After Party "Space Intruders" statt.
Du brauchst eine Style-Empfehlung?
Dann schau doch mal hier vorbei:
Styleplanet
Lindwurmstraße 54
80337 München
www.styleplanet.com
Oder frag direkt bei den Avanatgardista-Experten nach!
Serving with ♡ since 2010.