HEARTLETTER April 2019
Welcome to the ♡ terrace!

♡ Frühlingsfest: Las Filipinas
"Your dose of tropical spring! Please follow us to paradise for longer days and better nights."
WEDNESDAY
3RD OF APRIL
START: 7 PM

---
♡ Terrasse
Frischluft schnuppern und Sonne tanken. Ab sofort ist unsere ♡ Terrasse wieder für Dich geöffnet! Grüne Tische, gemütliche Kissen mit Palmen-Prints und lässiges Chevron-Muster auf unseren Polstern laden auch mittags schone zum entspannten Loungen ein.
Follow me to the ♡ terrace!
Öffnungszeiten:
Montag bis Freitag: ab 11 Uhr
Samstags: ab 19 Uhr
---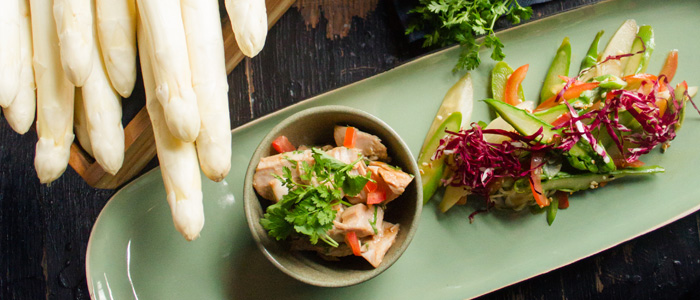 Lunch & Dinner
Feines der internationalen Küche zum Lunch & Dinner
Lunch: Monday- Friday: 11:30 – 02:30 PM
Dinner: Tuesday -Saturday: from 7 PM
Book your table here Lunch Menu Dinner Menu
---

♡ Live Affairs
"Saxophone Live Music & DJ Sounds – Dine & Dance with your ♡ Live Affairs!"
Saxophone by: Max Merseny
THURSDAY
25th of April
DINNER: 7 PM / DANCE: 10 PM
The will follow more dates every month: 23rd of May
---
♡ Terrace Party: Bohemian Love
"A night on the terrace where you can be free as the wind and enjoy the journey of life with us."
Join us for a bohemian night at ♡
Tuesday, 07th of May
7 PM
---
Cocktail of the Month: Bulldog Monarch
1,5 cl Campari
6 cl Bulldog Gin
3 cl Zitronensaft
2 cl Holundersirup
2 dashes Grapefruit Bitters
8 Blätter Minze
Grapefruitzeste
Alle Zutaten in einem Shaker verbinden und mit Eiswürfeln kalt shaken. In eine Coupette doppelt abseihen und mit Minze und Grapefruitzeste garnieren. Cheers!
---
Follow your ♡ on …
Bleib immer uptodate und folge uns auf Social Media!
Facebook Instagram Linkedin Xing
We love to have you here,
Your ♡
Möchtest auch Du in Zukunft Einladungen zu unseren Events erhalten? Dann melde Dich hier zu unserem Newsletter an.