HEARTLETTER AUGUST 2019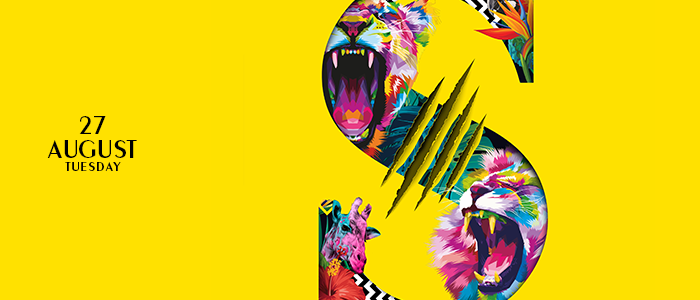 ♡ SOMMERFEST
"Party Animals! Stay hungry, stay wild, the party goes on!"
Join us for our Summer Celebration
Tuesday, 27th of August
7 PM
---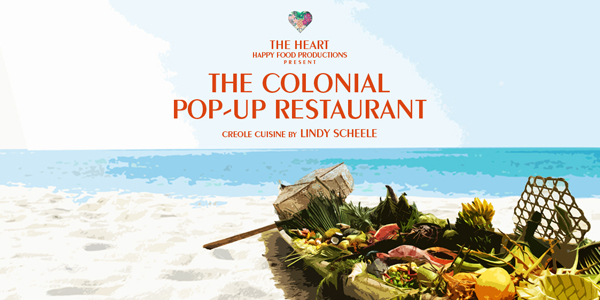 ♡ THE HEART HAPPY FOOD PRODUCTIONS
pres.
The Colonial Pop up Restaurant * – The Creole Cusine by Lindy Scheele
1. August – 31. August
Kick Off: Beats & Creole BBQ – Wed, July, 31
by Lindy Scheele
Start Dinner: 7 PM
Die Kreolische Küche besticht durch ihre Vielfalt. Getragen durch viele Gewürze und Kräuter mit frischen Zutaten entsteht eine einmalige Geschmacksvielfalt. In der Kreolischen Küche wird die besondere Lebenslust der Kreolen wiedergespiegeltdie Lindy durch ihre charismatische, authentische Art lebt und erlebbar macht. Sie wird uns die Lebensfreude der Seychellen direkt in unser Herz tragen, damit ihr sie wahrlich schmecken und erleben könnt.
Lasst Euch von diesem Geschmackserlebnis überraschen!
Table Booking here Creole Menu
---

♡ Beats & BBQ auf der Terrasse
*** jeden sonnigen Mittwoch ab 19 Uhr
Saftiges Fleisch auf den Punkt mit Summer Sound von unseren HEART Residents!
Start Dinner: 7 PM
Start Dance: 10 PM
Follow me to the ♡ BBQ!
---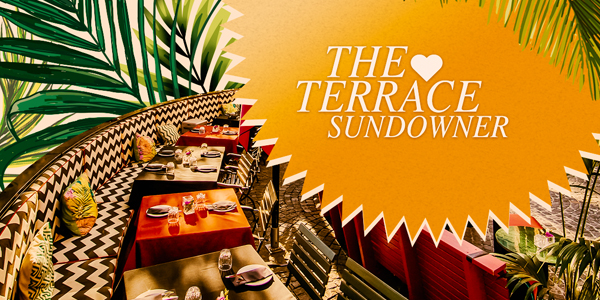 ♡ Sundowner
jeden Freitag & Samstag ab 19 Uhr
Drinks & Dance with our HEART Resident DJs
Follow me to the ♡ terrace!
---
♡ 9 Years of Heart & Happiness
Thank you from the ♡ !
Seit 9 Jahren feiert, flirtet, tanzt und verliebt ihr euch schon in unserem Herzen. Danke an alle Gäste für eine fantastische Geburtstagsfeier!
Hier findet ihr alle Bilder!
---
♡ ENA Pop-up Shop
Wir freuen uns sehr, Euch vor der Wiesn noch die Möglichkeit zu geben, bei der offiziellen Eröffnung des ENA Pop-up Shops dabei zu sein:
Ab dem 2. August findet Ihr das beliebte Trachten-Label in folgenden zwei Locations:
Oberanger 43-45 (Altstadt) und in der
Zieblandstraße 2 (Maxvorstadt) München.
Öffnungszeiten: 10-19 Uhr
Die Eröffnungsfeier findet in beiden Stores von 14-21 Uhr statt. Für Getränke & gute Laune wird natürlich gesorgt.
Wie überraschen Euch mit extra für HEART-Gäste ausgesuchten Dirndln aus der ENA Trachten Kollektion.
Das Beste: Mit dem Code "ENALOVESHEART" bekommt Ihr als HEART Gäste in beiden Stores 20% Nachlass auf die ENA Kollektion bis zur Wiesn und auch im Online Sop von ENA: https://ena-trachten.de/

What'sApp my ♡?
Hey, hier ist dein ♡.
Hier ist Dein direkter Draht ins HEART für einen unvergesslichen Sommer. Freu Dich auf viele exklusive Heart Specials, die Du nur in unserem Whatsapp Channel erfährst!
---
Follow your ♡ on …
Bleib immer uptodate und folge uns auf Social Media!
Facebook Instagram Linkedin Xing
We love to have you here,
Your ♡
Möchtest auch Du in Zukunft Einladungen zu unseren Events erhalten? Dann melde Dich hier zu unserem Newsletter an.