HEARTLETTER JULI 2019

♡ Beats & BBQ auf der Terrasse
Kick Off Event: July, 10 – 7 PM
Genieße leckere Fleisch-, Seafood- und Veggie-Spezialitäten mit Live-Cooking und BBQ-Grill. Zur Abkühlung servieren wir leckere Drinks & Cocktails. Wir laden Dich an allen schönen, sonnigen Mittwoch-Abenden im Sommer zum gemütlichen BBQ-Dinner unter freiem Himmel im Zentrum von München ein.
Saftiges Fleisch auf den Punkt mit Summer Sound von unseren HEART Residents!
Start Dinner: 7 PM
Start Dance: 10 PM
Follow me to the ♡ BBQ!
*** jeden sonnigen Mittwoch ab 19 Uhr
---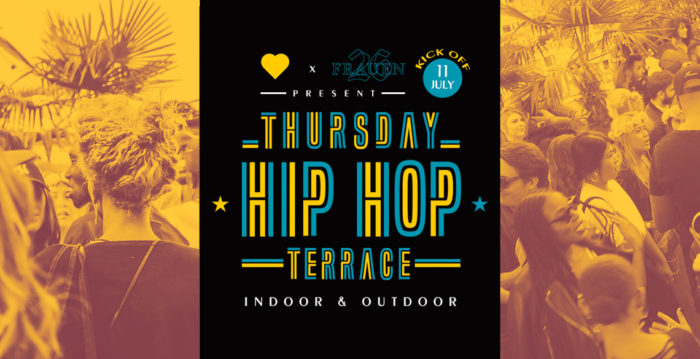 ♡ Thursday Hip Hop Terrace by Frauen26 & HEART
jeden Donnerstag ab 19 Uhr – Kick Off: July, 11
Guess what's here …? Hip Hop in your heart!
Unsere Veranstaltungsreihe "♡ Thursday Hip Hop Terrace" by Frauen26 & HEART ist für alle,
die zu Grandmaster Flash, Drake, Post Malone und Co. auf unserer Terrasse die ganze Nacht open air dancen wollen!
Start Dinner: 7 PM
Start Dance: 9 PM
---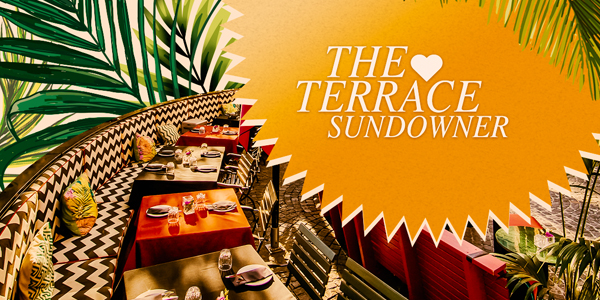 ♡ Sundowner
jeden Freitag & Samstag ab 19 Uhr
WELCOME TO OUR HEART TERRACE SUNDOWNER SESSIONS 2019
Drinks & Dance with our HEART Resident DJs
Follow me to the ♡ terrace!
---
Live Concert: Aggressive Swans at HEART(house)
Freitag, 26. Juli 2019 – Start: 7 PM
Follow me to the ♡ music!
Aggressive Swans wirken wie Ikonen aus einer anderen Zeit. Sie sind eine zweiköpfige alternative Popband mit Sitz in München. Die klassisch ausgebildeten Musiker Janko Raseta und Christopher Chlupacek schreiben Musik ohne Kompromisse. Ein Klang der modernen Pop und Electronica, mit dem Geist der 80er Jahre getränkt, ist das Ergebnis. Zu Erwarten sind definierte Riffs, expressive Vocals, Ozeane von Synths und improvisierte psychedelische Konstrukte. Von Hurts über MGMT zu Tame Impala, Atoms for Peace und Yes – Schwäne sind nun eben aggressiv.
---

Neue Empfehlungen fürs ♡ Dinner
Follow me to the ♡ dinner!
Lehn Dich zurück und lass Dich von unserem Küchenchef David Hamak in die Weiten der internationalen Küche entführen.
Lunch: Monday- Friday: 11:30 – 02:30 PM
Dinner: Tuesday – Saturday: from 7 PM
Table Booking here Speisekarte Empfehlungen
---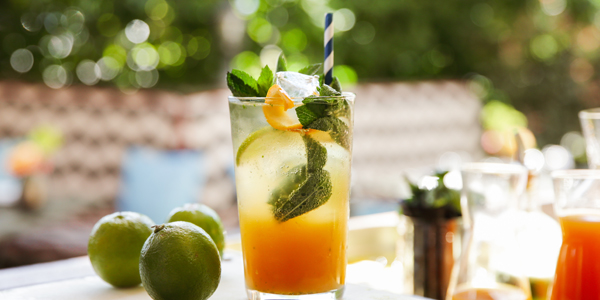 ♡ Cocktail of the month: Homemade Lemonade
15cl hausgemachter Passionsfrucht-Chili-Ingwer Sirup
3cl hausgemachter Koriander Sirup
fill up Soda
Limette, frische Minze
Perfekt für heiße Sommertage! Genieße unsere hausgemachte Lemonade auf unserer HEART Terrasse.
Follow your ♡ on …
Bleib immer uptodate und folge uns auf Social Media!
Facebook Instagram Linkedin Xing
We love to have you here,
Your ♡
Möchtest auch Du in Zukunft Einladungen zu unseren Events erhalten? Dann melde Dich hier zu unserem Newsletter an.